After a big year of growing, learning, and reaching new heights, hand your kiddos ownership over the progress they've made with student-created portfolios! Student-led portfolios are a great way to engage students in their learning, and they give families a wonderful chance to learn more about what their student has been doing in school.
You can use this exercise in conjunction with all kinds of school-wide end-of-year activities.
Student Awards Ceremonies
Open House Nights
End of Year Conferences
Or create your own special recognition event! At my school, we have a student-led conference night at the end of the school year. I want to share what I use to show student progress to parents, and why our teachers, students, and families enjoy them so much so you might be inspired to try it out yourself, or adapt it to fit your needs.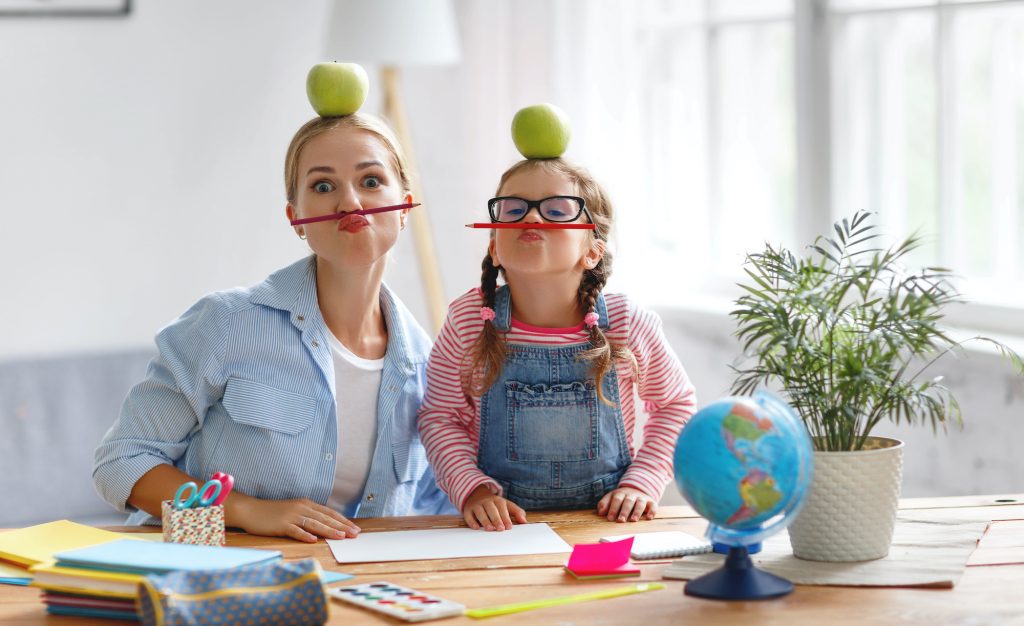 Student-Led Portfolio Checklist
Student-created portfolios help lay the foundation for engaged learning and active participation as they continue to progress in the future. I have a free student-led conference resource that you can use to try them out with your primary students. Fill out the form below and get instant access.
It's an EDITABLE checklist to help your young students independently navigate step by step through the process of leading their very own portfolio exhibition!
There are speaking prompts as well to help your students know what to say as they reach each step.
With the same kinds of positive learning practices we use as teachers, students are prompted to start with their strengths, helping them focus on something they did really well, and the reasons they chose it.
Next, they choose something that they are proud of because it was a particular challenge, or they put a lot of effort into it.
After that, they share a particular area for growth with their parents. They share what they would like to improve and why.
This step is followed by other prompts showing their work across other subject areas. The entire student checklist helps students reflect on the year as a whole, and helps them understand their purpose and value as part of the classroom community.
**This freebie is a PPT file. You will need Microsoft PowerPoint installed on your computer in order to use this editable file.
What is The Advantage of Student-Led Portfolios?
The obvious answer to that question is to celebrate the students! Help them take ownership over the work they've done, and share an opportunity to show it off. But there are some more complex and important reasons to integrate student-led portfolios into your classroom.
Exposing our young students to the creation of portfolios helps them have a concrete understanding of the process of setting and achieving goals. That's a big task that takes a lot of time and development to master, so we want to give our kids as many of these opportunities as possible, as early in their education as possible.
Students have a concrete example of the skills they've developed over time, and see the benefits of daily commitment to the goals set for them throughout their curriculum. This allows students, parents, and teachers to see growth more equitably than simply comparing scores and grades. It becomes less about metrics and more about reflection, achievement, and goal setting.
Students have the opportunity to reflect on their work and identify their own areas for growth and their areas of strength. This helps build the growth mindset foundations we are always trying to help them grasp as a tool for success and improvement in the future.
Student-led portfolios teach the adults a lot about a child's interests, needs, and their specific capabilities, and how to adjust teaching to reach each student so they will have more success in the future.
The more we learn about the science of learning and development, the more we are able to hone in on ways to make opportunities for success more accessible to all kinds of learners. Student-led conferences really help individualize the process for our primary students, and they also give kids exposure to reflection and goal-setting skills that will serve them well as they grow.
For more resources and tips to make the most of primary learning in your classroom, stay tuned to the blog, and make sure to join the conversation on our All Students can Shine K-2 Teacher Community on Facebook.